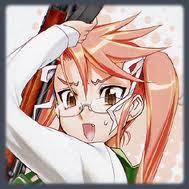 First making her escape with fellow classmate Kohta Hirano, she is the daughter of an influential Uyoku dantai politician and her family is deeply involved in Japan's politics. A self-proclaimed genius, Saya's knowledge and deductive capabilities have allowed the group to escape from harm. She was among the first to conclude that "they" were attracted to only sound. Despite coming from a prestigious family she despises her parents whom she thought had given up on her in this crisis. It was before their escape from the mansion that she managed to make up with her parents. Other than Rei, she is the only one who has a history with Takashi Komuro since they were children and is hinted to having deeper feelings for him.
Ad blocker interference detected!
Wikia is a free-to-use site that makes money from advertising. We have a modified experience for viewers using ad blockers

Wikia is not accessible if you've made further modifications. Remove the custom ad blocker rule(s) and the page will load as expected.